Radiant Garden-Hideout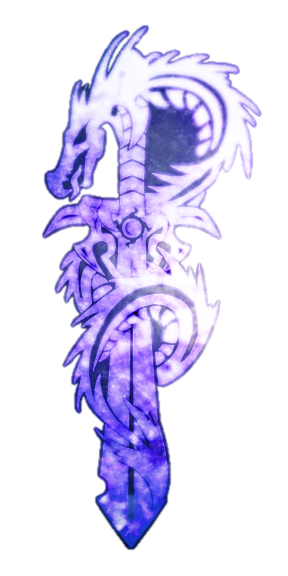 Our principles are highest; honor, solidarity and vengeance. We know there's no justice for us except we earn it. We earn respect. We are Revolució.

Revolució Rings
Revolució was formed based on numerous experiments which occurred throughout the Jaegerjaquez Famiglia throughout the ages in which they reigned supreme in an attempt to not only boost the influence and the reputation of the family but to also find a new unique source of power  in order to usher in a new age of super human Mafioso. The series of experiments were at first highly unsuccessful until the first experiment was a success roughly 19 years later, that is until the crime boss himself had stepped in. Since they had been running out of volunteers for the experiments as each volunteer had either died or was left a shell of their former selves, the boss himself Hermes Jaegerjaquez had opted to be the next guinea pig.
The experiments that the Famiglia had been shrouded in mystery and only a few knew the true consequences of what they were doing. One day during a freak accident while creating biochemical weapons scientists had somehow created an artificial human, whom was later code named Samsara. They quickly started working on the subject mentally educating her while she was aging so that when she was ready for testing at the age of 7 she had in addition to a genius intellect a firm grasp on various topics ranging from the medical field to technology. And when they did experiment on the young woman they found something very peculiar. Like most people in this world Samsara had developed a abilities but unlike the text book abilities such as the ability to breathe fire or enhanced combat abilities, Samsara had six unique abilities that stemmed from her very soul itself. Harmony, Disintegration, Tranquility, Activation, Hardening, Propagation and Construction. They quickly started working on the subject mentally educating her while she was aging so that when she was ready for testing at the age of 7 she had in addition to a genius intellect a firm grasp on various topics ranging from the medical field to technology, in order to learn more about her mysterious powers. Before they could learn how to unlock these special powers in humans however Samsara had mysteriously passed away as quickly as she had mysteriously appeared. Though many objected to it, the scientists had gone ahead and began dissecting the young girl's body to try and discover the secrets to her powers.  After unsuccessfully finding any thing they had try numerous attempts to resurrect her, implanted her dna within test subjects and tried to create another being such as her, but all evidently failed and led to the deaths of many people. But they still tried and searched to find away to recreate this phenomenon and one day they did.
With Hermes volunteering as a guinea pig, the scientists were able to recreate the one of Samara's abilities. Harmony. This prompted them to discovering the winning formula in which to create the ultimate human being, but they had soon found out that was indeed impossible. It was impossible due to the fact that a person could only posses one attribute at a time and even if they could use all attributes, they would be significantly weakened. Though they didn't mind.
With the Famiglia meeting its untimely demise all research was lost, that was until Athena had managed to dig it up again. Though she didn't have the necessary technology to fully restore the powers of Samsara, she had still managed however to distribute the powers accordingly and thus was the beginning of the Revoultion.
Blessing of Samsara
The following is exclusive only to members of Revolució
Dying Will Flame
:
The Dying Will Flame is described as high-density form of energy that is refined from one's own life-force. Due to the way it resonates with one's emotions, it has been regarded as a type of battle aura. However, unlike the aura, which is a supernatural phenomenon that can only be seen by a few individuals, the Dying Will Flame is in many ways more alike to a real flame, possessing even its own destructive properties.
Dying Will Flames are graded according to their purity, which has a direct relationship with the strength of an individual's resolve. Among other things, this rate of purity serves to indicate how much of the special characteristics of the Flames are being drawn out. Each Flame's attribute has its own special characteristic.  
Each member of the Revolució Famiglia goes through a wave energy test to see whether or not they are compatible with the blessing of Samsara and if they are which attribute best suits them.
Dying Will Flame of the Sky
:  
The Dying Will Flames of the Sky are seven different-colored Flames that are named after the seven phenomena in the sky: the Sky itself, Storm, Rain, Sun, Lightning, Cloud, and Mist. These seven attributes of the Sky Dying Will Flames are named after the titles of the Revolució Boss and her Guardians. Now, while they are all referred as "Flames", some attributes actually have properties more similar to other natural elements, such as water and electricity.
The Seven Flames of The Sky:
Name:
Sky (Cielo)
Color:
Orange
Characteristics:
Armonia
Ability:
Harmony is the characteristic of the Sky Flame. It allows the Flame's wielder to synchronize with his or her surroundings, open other Flames' Box Weapons, and to also merge other Flames with itself, known results of this being the Oath Flame and the Flame of Wrath. The Harmony characteristic represents a state without contradiction nor flaws in which the balance of the whole is maintained. This flame allows the user to able to become one with their surroundings and grants the ability to store natural energy within themselves and petrifaction abilities.  
Description:
Among all the seven attributes, Sky Flames possesses the greatest propulsion power, specially those of high-purity. Described as having many mysteries, its special trait, Harmony, represents a state without contradiction nor flaws in which the balance of the whole is maintained. Furthermore, two different "types" of Sky Flames have been presented. One is the normal, "soft" Flame that has great stability. The other is the high-purity, "hard" Flame that is more volatile but packs more power. Bearers of the Sky-attribute are said to be exceptionally rare and most of the known ones share the common trait of possessing great insight.
Appearance:
"Soft" Flames has a core that is pale orange in color, but they gradually become of a deeper shade in the area closer its edges. Meanwhile, the core of "hard" Flames are of a very dark, almost reddish shade of orange and the parts closer to its edges are colored by varying tones of orange.
Known users:
The Revolució Leader  
Name:
Storm (Tempesta)
Color:
Red
Characteristics:
Disintegrazione
Ability:
Disintegration.
Description:
Highly offensive Flames, its Disintegration special trait can induce anything that touches the Flames into decaying and breaking apart, including other Dying Will Flames. It has the power to inflict great damage, minimize the effect of Flame attacks, or even break through other Flames. Out of all of the flames the storm flame is the most versatile.  
Appearance:
 Their core is of an ordinary red, an inner layer of a very pale, somewhat pink-like shade of red-white and outer edges of deep crimson. In the manga, the outer edges of the Flames are distinctively dark.
Known users:
N/A
Name:
Rain (Pioggia)
Color:
Blue
Characteristics:
Calma
Ability:
Appeasement and dulling
Description:
Rain-attribute Flames are in many ways more similar to water than actual flames. Its Tranquility special trait carries the meaning of stillness and pacification. Thus, these Flames can be used to weaken a target by robbing its strength and capacity of movement. In the case of the Rain Guardian this attribute is also a used to create ice.
Appearance:
The Rain Flames have shimmers of some kind flowing through them, giving them an appearance similar to rippling water. The core is of a distinctively dark blue and the ever oscillating outer sections are of a more light tone of blue.
Known users:
N/A
Name:
Sun (Sereno)
Color:
Yellow
Characteristics:
Attivita
Ability:
Stimulating and augmenting
Description:
The Activation special trait of the Sun Flames has the power to induce and improve the efficiency of any type of activity. As such, it is an optimal Flame for purposes of fulfilling support roles such as healing and strengthening individuals. But that same characteristic also makes it difficult to use Sun Flames in direct combat.
Appearance:
Sun Flames possess a whitish core with layers of yellow enveloping it. Their most distinct characteristic are the small dot-shaped sparkles it beams, which are somewhat similar to small stars. They appear to be constantly in motion, spiking in some places and flowing in others.
Known users:
Name:
Lightning (Fulmine)
Color:
Green
Characteristics:
Indurimento
Ability:
Hardening and Resistance
Description:
Lightning Flames are in many ways more similar to electricity than actual flames. The Solidification special trait of these Flames can be employed harden and increase the firmness of objects. By themselves, the Flames can used defensively by projecting a solid barrier and offensively by cutting as if sharp blades or electrocuting as if real electricity.
Appearance:
Lightning Flames have a center that is off-white green, and extremely sharp "spikes" of a dark neon green in color. Its tendency to form round shapes with the sharper parts flailing around is a heads down to how electricity is often depicted in animated works.
Known users:
Name:
Color:Characteristics:Ability:Description:Appearance:
Known users:
Rings
:
In the Famigilia, the Blessing of Samsara has be bestowed in items such has rings. The Rings are further categorized into a ranking system that ranges from C-rank (lowest) to A-rank (highest). This ranking implies many things, but above all it seems to establish the maximum output of the Rings and its effectiveness as a power source for the individual. This simply means that someone with a strong will flame can only use an E rank flame only once as the ring will shatter immediately after use. The list goes as follows:
Mingherlino Rings ( C Rank)- These rings are used in the initial stages of trying someone's dying will flame. The rings are mass produced by the Famiglia and are completely useless when it comes to battle.
Spoiler:
Novizio Rings (B Rank)- These rings are given to these within that family that have gone past the initial stages of training and are able to partially use the blessings of Samsara. These rings are also mass produced by the family but are more useful in battle than the Mingherlino.
Spoiler:
Meraviglioso Rings (A rank)- These rings are granted to those who've mastered their undying will flame and have proven their worth to the Primo. These ring bearers usually are usually lead elite teams and belong to specific factions and only take orders from the Six Guardians.
Meraviglioso Rings:
Revolució Rings (S rank)- The rings of the Revolució Famiglia are special Rings worn by the current Revolució Guardians after the creation of the Revolució Famiglia and those with these rings are the most powerful within the organization.
Revolució Rings:
The Seven Flames of The Sky:
Revolució Rings
The Revolució rings are the primary weapons of the Revolució Familigia as they are used to maximize the true potential of the Dying Will Flames of Sky. Each ring is tailor made especially for specific members of the Family and the rings are virtually indestructible by normal means though if destroyed is able to be recreated though they would be pretty much useless to those who haven't awakened their Dying Will. For those who hold a Revolució, Redempció or any other ring created by the Family has a failsafe in it meant to implode and drain the dying will from the user whenever activated by the Primero as a measure to prevent traitors using the ability outside/against the family. Each ring grants the user a special ability when the ring is utilized and can be mixed together with the users other abilities.
Last edited by Admin on Sat Feb 07, 2015 11:50 pm; edited 1 time in total
Admin wrote:Radiant Garden- Conquer it.

Our principles are highest; honor, solidarity and vengeance. We know there's no justice for us except we earn it. We earn respect. We are Revolució.


Revolució was formed based on numerous experiments which occurred throughout the Jaegerjaquez Famiglia throughout the ages in which they reigned supreme in an attempt to not only boost the influence and the reputation of the family but to also find a new unique source of power  in order to usher in a new age of super human Mafioso. The series of experiments were at first highly unsuccessful until the first experiment was a success roughly 19 years later, that is until the crime boss himself had stepped in. Since they had been running out of volunteers for the experiments as each volunteer had either died or was left a shell of their former selves, the boss himself Hermes Jaegerjaquez had opted to be the next guinea pig.

The experiments that the Famiglia had been shrouded in mystery and only a few knew the true consequences of what they were doing. One day during a freak accident while creating biochemical weapons scientists had somehow created an artificial human, whom was later code named Samsara. They quickly started working on the subject mentally educating her while she was aging so that when she was ready for testing at the age of 7 she had in addition to a genius intellect a firm grasp on various topics ranging from the medical field to technology. And when they did experiment on the young woman they found something very peculiar. Like most people in this world Samsara had developed a abilities but unlike the text book abilities such as the ability to breathe fire or enhanced combat abilities, Samsara had six unique abilities that stemmed from her very soul itself. Harmony, Disintegration, Tranquility, Activation, Hardening, Propagation and Construction. They quickly started working on the subject mentally educating her while she was aging so that when she was ready for testing at the age of 7 she had in addition to a genius intellect a firm grasp on various topics ranging from the medical field to technology, in order to learn more about her mysterious powers. Before they could learn how to unlock these special powers in humans however Samsara had mysteriously passed away as quickly as she had mysteriously appeared. Though many objected to it, the scientists had gone ahead and began dissecting the young girl's body to try and discover the secrets to her powers.  After unsuccessfully finding any thing they had try numerous attempts to resurrect her, implanted her dna within test subjects and tried to create another being such as her, but all evidently failed and led to the deaths of many people. But they still tried and searched to find away to recreate this phenomenon and one day they did.

With Hermes volunteering as a guinea pig, the scientists were able to recreate the one of Samara's abilities. Harmony. This prompted them to discovering the winning formula in which to create the ultimate human being, but they had soon found out that was indeed impossible. It was impossible due to the fact that a person could only posses one attribute at a time and even if they could use all attributes, they would be significantly weakened. Though they didn't mind.

With the Famiglia meeting its untimely demise all research was lost, that was until Athena had managed to dig it up again. Though she didn't have the necessary technology to fully restore the powers of Samsara, she had still managed however to distribute the powers accordingly and thus was the beginning of the Revoultion.

Blessing of Samsara

The following is exclusive only to members of Revolució

Dying Will Flame

:

The Dying Will Flame is described as high-density form of energy that is refined from one's own life-force. Due to the way it resonates with one's emotions, it has been regarded as a type of battle aura. However, unlike the aura, which is a supernatural phenomenon that can only be seen by a few individuals, the Dying Will Flame is in many ways more alike to a real flame, possessing even its own destructive properties.

Dying Will Flames are graded according to their purity, which has a direct relationship with the strength of an individual's resolve. Among other things, this rate of purity serves to indicate how much of the special characteristics of the Flames are being drawn out. Each Flame's attribute has its own special characteristic.  

Each member of the Revolució Famiglia goes through a wave energy test to see whether or not they are compatible with the blessing of Samsara and if they are which attribute best suits them.

Dying Will Flame of the Sky

:  

The Dying Will Flames of the Sky are seven different-colored Flames that are named after the seven phenomena in the sky: the Sky itself, Storm, Rain, Sun, Lightning, Cloud, and Mist. These seven attributes of the Sky Dying Will Flames are named after the titles of the Revolució Boss and her Guardians. Now, while they are all referred as "Flames", some attributes actually have properties more similar to other natural elements, such as water and electricity.

The Seven Flames of The Sky: Name:

Sky (Cielo)

Color:

Orange

Characteristics:

Armonia

Ability:

Harmony is the characteristic of the Sky Flame. It allows the Flame's wielder to synchronize with his or her surroundings, open other Flames' Box Weapons, and to also merge other Flames with itself, known results of this being the Oath Flame and the Flame of Wrath. The Harmony characteristic represents a state without contradiction nor flaws in which the balance of the whole is maintained. This flame allows the user to able to become one with their surroundings and grants the ability to store natural energy within themselves and petrifaction abilities.  

Description:

Among all the seven attributes, Sky Flames possesses the greatest propulsion power, specially those of high-purity. Described as having many mysteries, its special trait, Harmony, represents a state without contradiction nor flaws in which the balance of the whole is maintained. Furthermore, two different "types" of Sky Flames have been presented. One is the normal, "soft" Flame that has great stability. The other is the high-purity, "hard" Flame that is more volatile but packs more power. Bearers of the Sky-attribute are said to be exceptionally rare and most of the known ones share the common trait of possessing great insight.

Appearance:

"Soft" Flames has a core that is pale orange in color, but they gradually become of a deeper shade in the area closer its edges. Meanwhile, the core of "hard" Flames are of a very dark, almost reddish shade of orange and the parts closer to its edges are colored by varying tones of orange.

Known users:

The Revolució Leader  

Name:

Storm (Tempesta)

Color:

Red

Characteristics:

Disintegrazione

Ability:

Disintegration.

Description:

Highly offensive Flames, its Disintegration special trait can induce anything that touches the Flames into decaying and breaking apart, including other Dying Will Flames. It has the power to inflict great damage, minimize the effect of Flame attacks, or even break through other Flames. Out of all of the flames the storm flame is the most versatile.  

Appearance:

 Their core is of an ordinary red, an inner layer of a very pale, somewhat pink-like shade of red-white and outer edges of deep crimson. In the manga, the outer edges of the Flames are distinctively dark.

Known users:

N/A

Name:

Rain (Pioggia)

Color:

Blue

Characteristics:

Calma

Ability:

Appeasement and dulling

Description:

Rain-attribute Flames are in many ways more similar to water than actual flames. Its Tranquility special trait carries the meaning of stillness and pacification. Thus, these Flames can be used to weaken a target by robbing its strength and capacity of movement. In the case of the Rain Guardian this attribute is also a used to create ice.

Appearance:

The Rain Flames have shimmers of some kind flowing through them, giving them an appearance similar to rippling water. The core is of a distinctively dark blue and the ever oscillating outer sections are of a more light tone of blue.

Known users:

N/A

Name:

Sun (Sereno)

Color:

Yellow

Characteristics:

Attivita

Ability:

Stimulating and augmenting

Description:

The Activation special trait of the Sun Flames has the power to induce and improve the efficiency of any type of activity. As such, it is an optimal Flame for purposes of fulfilling support roles such as healing and strengthening individuals. But that same characteristic also makes it difficult to use Sun Flames in direct combat.

Appearance:

Sun Flames possess a whitish core with layers of yellow enveloping it. Their most distinct characteristic are the small dot-shaped sparkles it beams, which are somewhat similar to small stars. They appear to be constantly in motion, spiking in some places and flowing in others.

Known users: Name:

Lightning (Fulmine)

Color:

Green

Characteristics:

Indurimento

Ability:

Hardening and Resistance

Description:

Lightning Flames are in many ways more similar to electricity than actual flames. The Solidification special trait of these Flames can be employed harden and increase the firmness of objects. By themselves, the Flames can used defensively by projecting a solid barrier and offensively by cutting as if sharp blades or electrocuting as if real electricity.

Appearance:

Lightning Flames have a center that is off-white green, and extremely sharp "spikes" of a dark neon green in color. Its tendency to form round shapes with the sharper parts flailing around is a heads down to how electricity is often depicted in animated works.

Known users: Name: Color:Characteristics:Ability:Description:Appearance: Known users: Rings

:

In the Famigilia, the Blessing of Samsara has be bestowed in items such has rings. The Rings are further categorized into a ranking system that ranges from C-rank (lowest) to A-rank (highest). This ranking implies many things, but above all it seems to establish the maximum output of the Rings and its effectiveness as a power source for the individual. This simply means that someone with a strong will flame can only use an E rank flame only once as the ring will shatter immediately after use. The list goes as follows:

Mingherlino Rings ( C Rank)- These rings are used in the initial stages of trying someone's dying will flame. The rings are mass produced by the Famiglia and are completely useless when it comes to battle.

Spoiler:

Novizio Rings (B Rank)- These rings are given to these within that family that have gone past the initial stages of training and are able to partially use the blessings of Samsara. These rings are also mass produced by the family but are more useful in battle than the Mingherlino.

Spoiler:

Meraviglioso Rings (A rank)- These rings are granted to those who've mastered their undying will flame and have proven their worth to the Primo. These ring bearers usually are usually lead elite teams and belong to specific factions and only take orders from the Six Guardians.

Meraviglioso Rings:

Revolució Rings (S rank)- The rings of the Revolució Famiglia are special Rings worn by the current Revolució Guardians after the creation of the Revolució Famiglia and those with these rings are the most powerful within the organization.

Revolució Rings:

The Seven Flames of The Sky:
[20:30:11 18/01/15] @ Heartless Nobody : Hmm the absorb attack and make it their own but bigger

[20:30:36 18/01/15] @ Heartless Nobody : the only nerf i can offer that is that it can absorb and make bigger one attack at a time?

[20:30:58 18/01/15] @ Heartless Nobody : So it gives the foe a chance to send a second attack, while the ring is using the first lanuched attacked

[20:31:09 18/01/15] @ Heartless Nobody : checks and balance

[20:31:18 18/01/15] @ Heartless Nobody : keeps it fair enough or nah?

[20:31:43 18/01/15] Cassandra : Hmm thats good

[20:31:53 18/01/15] @ Heartless Nobody : Alright cool

[20:31:59 18/01/15] @ Heartless Nobody : The nufflying al attacks?

[20:32:00 18/01/15] Cassandra : And the storm ring which basically eats through stuff?

[20:32:26 18/01/15] @ Heartless Nobody : Eats through stuff? umm thats a hard one lol

[20:32:42 18/01/15] @ Heartless Nobody : Well it is the storm ring sooo

[20:32:48 18/01/15] Cassandra : Yeah storm ring has the ability of Disintegration

[20:32:50 18/01/15] @ Heartless Nobody : Lets put it like this

[20:33:14 18/01/15] @ Heartless Nobody : I forgot who had that ring and how they got beat lol

[20:33:28 18/01/15] Cassandra : Gokudera had that ring

[20:33:47 18/01/15] Cassandra : Dude is beast

[20:33:56 18/01/15] Cassandra : Then again they all are

[20:34:18 18/01/15] @ Heartless Nobody : but the most fair thing I can think of is that the ring can disintegrate all other elements and attacks that do not conincide with the users eeemnts

[20:34:43 18/01/15] @ Heartless Nobody : I like the dude with the guns lol the guy with the X in his name with black hair damn i gotta watch it again

[20:34:47 18/01/15] Cassandra : So basically it works on everything else but the elements
Money and Exp
Shop:

---
Permissions in this forum:
You
cannot
reply to topics in this forum